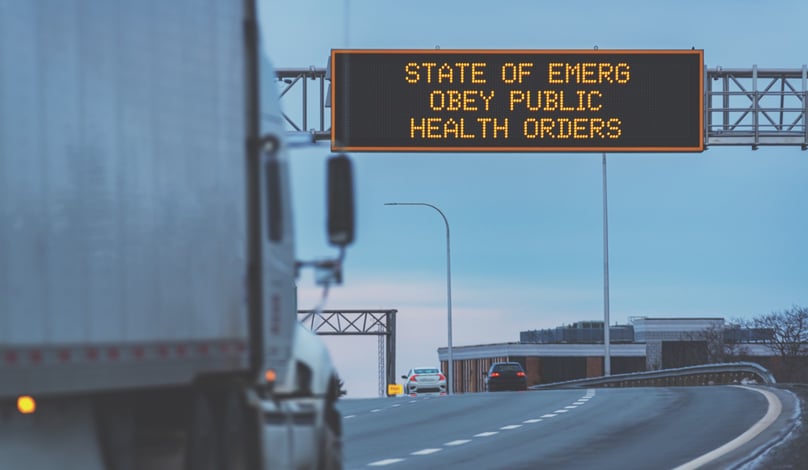 Boyle Transportation, through its strategic, collaborative logistics and transportation services, is helping pharmaceutical companies get life-saving medicines to people in need despite the challenges posed by the COVID-19 crisis.
Transportation in a Time of Crisis
Aside from healthcare workers, one sector that tops the list of truly "essential" services during the present pandemic is transportation. Transportation networks are always essential, but that essentiality becomes even more pronounced during times of crisis. Products from the mundane (toilet paper) to the critical (life-saving medicines) are only effective to the extent that a transportation and logistics strategy can be executed. In the United States, 80.4% of surface freight transportation spend is allocated to trucking, and the industry employs more than 7.5 million people — nearly 6% of the American workforce.
The Cost of a Transactional Approach
Developers and manufacturers of pharmaceuticals who treat transportation and logistics as a transactional cost center, rather than as a strategic resource, can be exposed at different points of the cycle and in times of crisis. They wonder why they cannot access service and why they may experience critical shortages of their product in markets where it's needed.

By definition, a transactional approach lacks long-term collaboration and often any meaningful level of trust. When the need for support is greatest, such as in a crisis like the COVID-19 pandemic, it simply doesn't exist. In addition, a low price-per-shipment focus often leads to higher overall cost due to product damage, temperature excursions for temperature-sensitive drug products, missed pickups, uncoordinated handoffs, and over-the-road safety failures. Working with companies that outsource to subcontractors can lead to a lack of uniformity, reliability, quality, and on-time execution. The situation becomes more challenging if serving the specific needs of the life science industry is not a core competency of the transport company.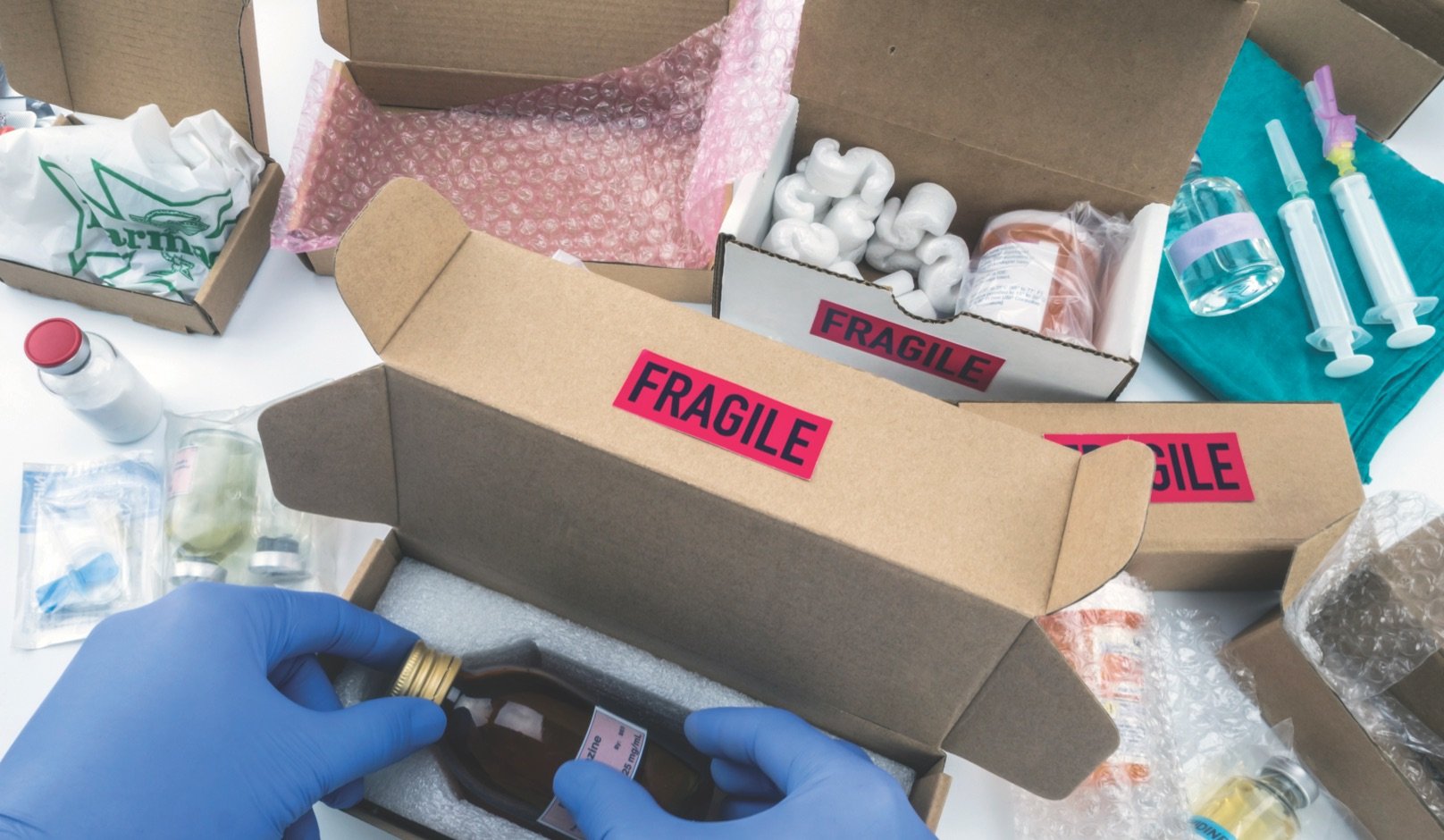 Benefits of Transportation as a Strategic Resource
Taking a strategic approach to logistics and transportation has significant advantages over the transactional approach. The establishment of a mutually beneficial, long-term relationship ensures that a deep level of trust is developed, the specific needs of the pharma/biotech company are met, and support is guaranteed, particularly when the need is greatest.

Transportation companies that commit to such strategic collaborations with their customers generally have high retention of a skilled and knowledgeable workforce, advanced technologies to validate and track temperature performance, and extensive risk-management systems to ensure safety and product integrity. Because of the mutually beneficial, long-term relationship with the client, these professional organizations commit to the significant capital investments in equipment and technology that directly address the client's (and therefore patients') needs. Furthermore, they apply a rigorous approach to quality and continuous improvement. They are also transparent about their operations, providing extensive metrics reporting, in-transit visibility, and milestone updates.

As a result, strategic transportation partners become incorporated within the quality management practices of their customers. They offer uniformity, reliability, and high-quality delivery of crucial pharmaceutical products. They also ensure that their customers' access to markets and patients' access to life-saving medications are maintained at all times, even under crisis situations. Because they are value-driven and not focused solely on cost, they also enable their customers to achieve revenue recognition.
Boyle Transportation as a Strategic Transportation/Logistics Partner
Boyle Transportation brings the quality, safety, and security expertise developed over decades of disciplined experience transporting sensitive cargo for both the life science and government/defense markets. We operate a closed-loop system with a company-owned fleet of vehicles and highly qualified, vetted, trained, and uniformed professional driver–employees. Because there are no handoffs to a third party, we are able to apply rigorous protocols.

Our advanced temperature-controlled trailers are outfitted with premium specifications and technologies and undergo extensive calibration and validation in accordance with USP <1079> to confirm that the sensors are accurate and prove the efficacy of the trailer's temperature control.

Because trucks are staffed by teams of two professional drivers, we provide next-day delivery up to 1,000 miles. This point-to-point, expedited service removes the risk of damage or temperature excursions and eliminates the need for cumbersome packaging associated with other modes of shipping.

We are the employer of choice in domestic transportation, having been named the Overall Best Fleet to Drive For in 2020 for the United States and Canada. Quite simply, our philosophy is to invest in outstanding professionals, who in turn provide an excellent service experience to our valued clients. Clients then want to continue to do business with us, and thus we can reinvest in our great people — a virtuous circle.
Transportation networks are always essential, but that essentiality becomes even more pronounced during times of crisis.
Boyle Transportation also leverages real-time communication technology to track each vehicle's location, route, and estimated time of arrival (ETA), as well as its temperature throughout transportation. Customers have complete visibility into shipment information via a web and email interface. The temperature and location history are downloadable as a PDF in case the customer needs to retain it for quality or security purposes. It also remains accessible at any later date from our system.
Boyle's Response to the COVID-19 Pandemic
As a transporter of pharmaceuticals, Boyle Transportation's essentiality has become even more elevated during the crisis. In addition to the normal distribution patterns associated with pharmaceutical manufacturing and consumption, our clients have engaged us to serve a direct role in the fight against the virus. Whether this means HIV drugs used on an experimental basis for COVID-19, medicine used to intubate critical patients, or test kits, our clients have turned to us due to the trust that we have established over years of service. This is an incredible honor and massive challenge.

In the face of the COVID-19 pandemic, millions of Americans are relying on us — from our professional drivers and maintenance crews to our office staff — to do our jobs as effectively as ever despite the challenges created by the spread of this terrible virus.
The safety of our coworkers continues to be the highest priority. In addition to the safety management systems installed in all of our trucks, our extensive training program and excellent maintenance systems, we have established additional protocols, such as "Contactless Delivery," to ensure social distancing is achieved. Furthermore, we went to great lengths to acquire personal protective equipment for our personnel to arm them with the tools to do their jobs safely. Eighty percent of our administrative team is working remotely but continues to support our professional drivers and maintenance crews.

To show our appreciation of the efforts of all our drivers and mechanics, Co-president Marc Boyle and I are foregoing our salaries for six months and will distribute this money equally to all of them. We believe it is important to show our valued employees that we are committed to them in a meaningful way.

It is important to remember that, while we don't know how long this pandemic crisis will last — perhaps three or six or even nine more months — the length of time will be finite, and the country will eventually return to normal operations, even if that is a "new normal."

Throughout history, Americans have been called upon to serve their fellow citizens in times of need. Many of our employees were already heroes before they came to work for Boyle Transportation — they served in the military, were first responders, or simply helped friends and family members in a time of despair.

Through their work at Boyle Transportation, they are being given another opportunity to shine, by delivering life-saving medicines that millions of Americans rely upon. It is an incredible and challenging mission, but one that we are built to follow through on. We know that all of our drivers, mechanics, and other staff will be safe and careful. We also want them to be very proud of what they are doing to help the country in such a great time of need.