Boyle Transportation was named one of the "Best Fleets to Drive For" in the U.S. and Canada! We're pleased to have our workplace recognized by this prestigious program for the 7th consecutive year!

At Boyle Transportation, we view our operation as a "virtuous circle" — the company invests in its people, the people, in turn, take care of the customer, and, therefore, the customer wants to continue doing business with the company. Our simple philosophy allows us to recruit and retain the best professional driver teams in the business.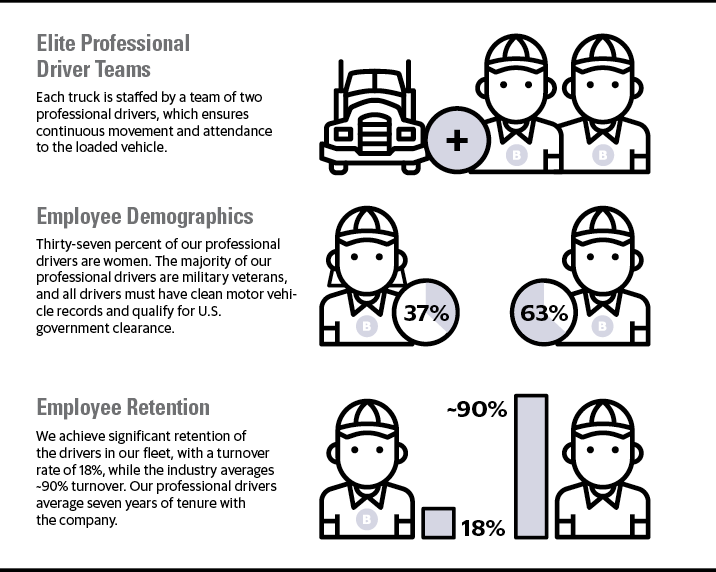 We were also recognized recently as a "Top Company for Women to Work for in Transportation" by Women in Trucking.
Did you know?
While the industry average is 9%, our fleet is made up of 37% women professional drivers.
See the Best Fleets Overall announcement
http://www.bestfleetstodrivefor.com/press/#release1609941600